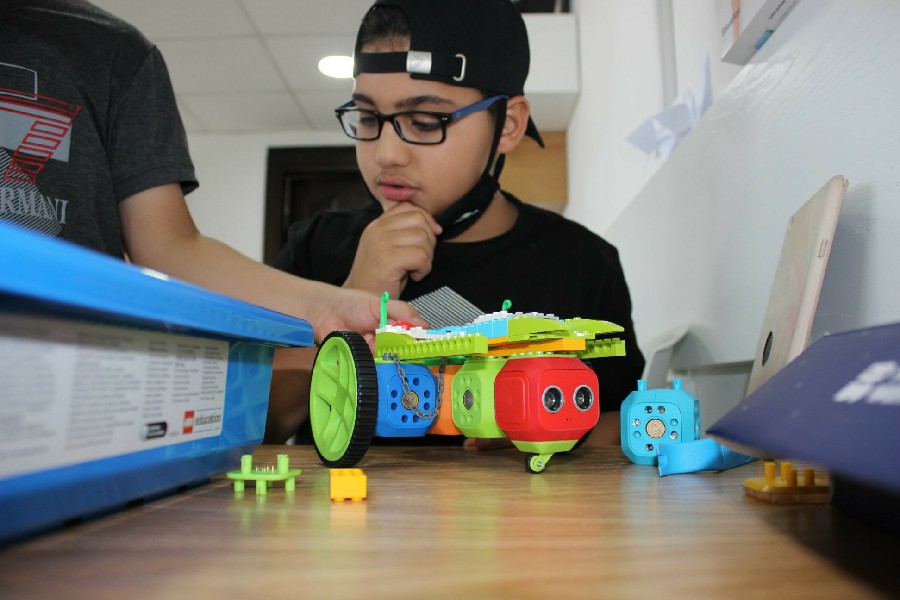 Our Mission
Our mission here at Purpose is to be one of the leading providers to inspire individuals to discover, learn, and adopt modern technologies most related in the world. Using our range of technologies to create fresh content and teaching services, we strive to push the boundaries of technology in the most creative, innovative, and profitable learning experiences in the field.
We are committed to constantly improving the educational process in Palestine.
---
Who are we?
Purpose is a training provider that specializes in robotics, coding & STEM education.
Working in close partnership with various national and international bodies, our educational specialists and engineers develop hands-on, interactive STEM modules and courses in robotics, the life-sciences, programming, design, and much more.
We have a program for every age target ranging from school children to university students, even going as far as employees. Our educational services include teaching here at our Purpose's headquarters hosted by our engineers, traveling to schools and universities as guest instructors, or even partnering with schools as part of our client's extra-curriculum. Our educational services also extend to hosting seasonal camps , workshops, and other special events (i.e. seminars).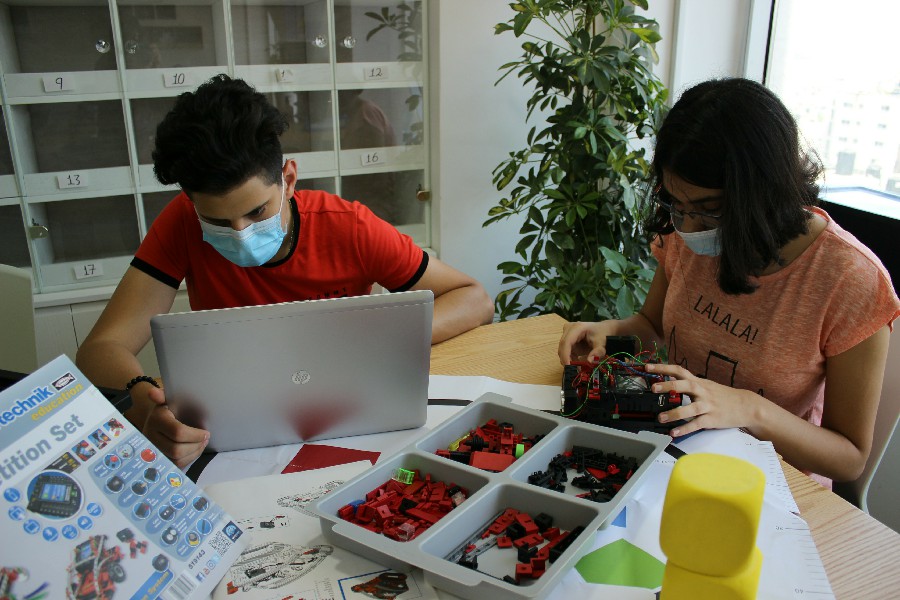 ---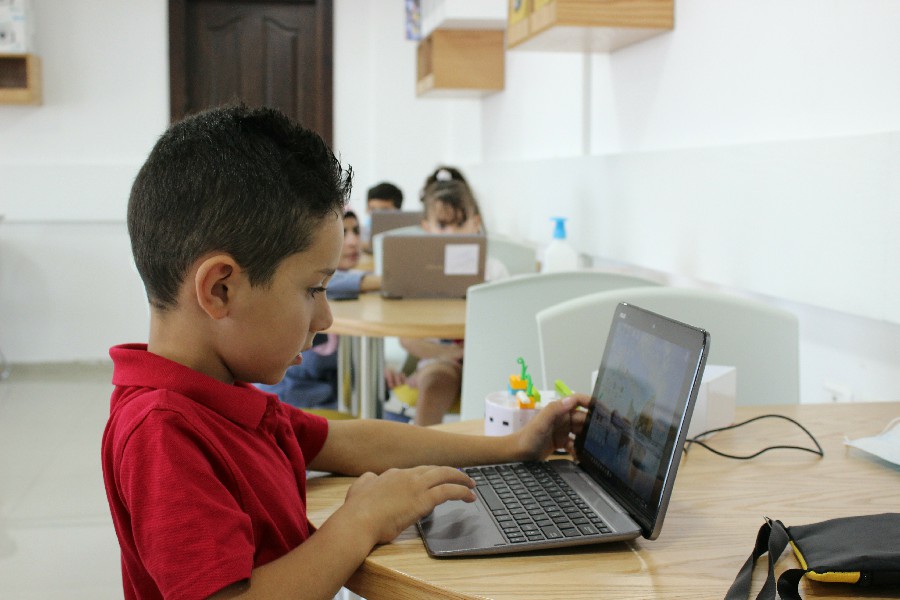 Why Purpose
Purpose was founded as a result of an absence in awareness towards technologies that target all ages here at Palestine. In response, we at Purpose created specialized curriculums for all ages that would engage our students creatively and smartly.
---
Want to know more?
You can now download Purpose Brochure, where you can get more details about our activities, programs and future plans.
To download our brochure, click on Download button below
Download Brochure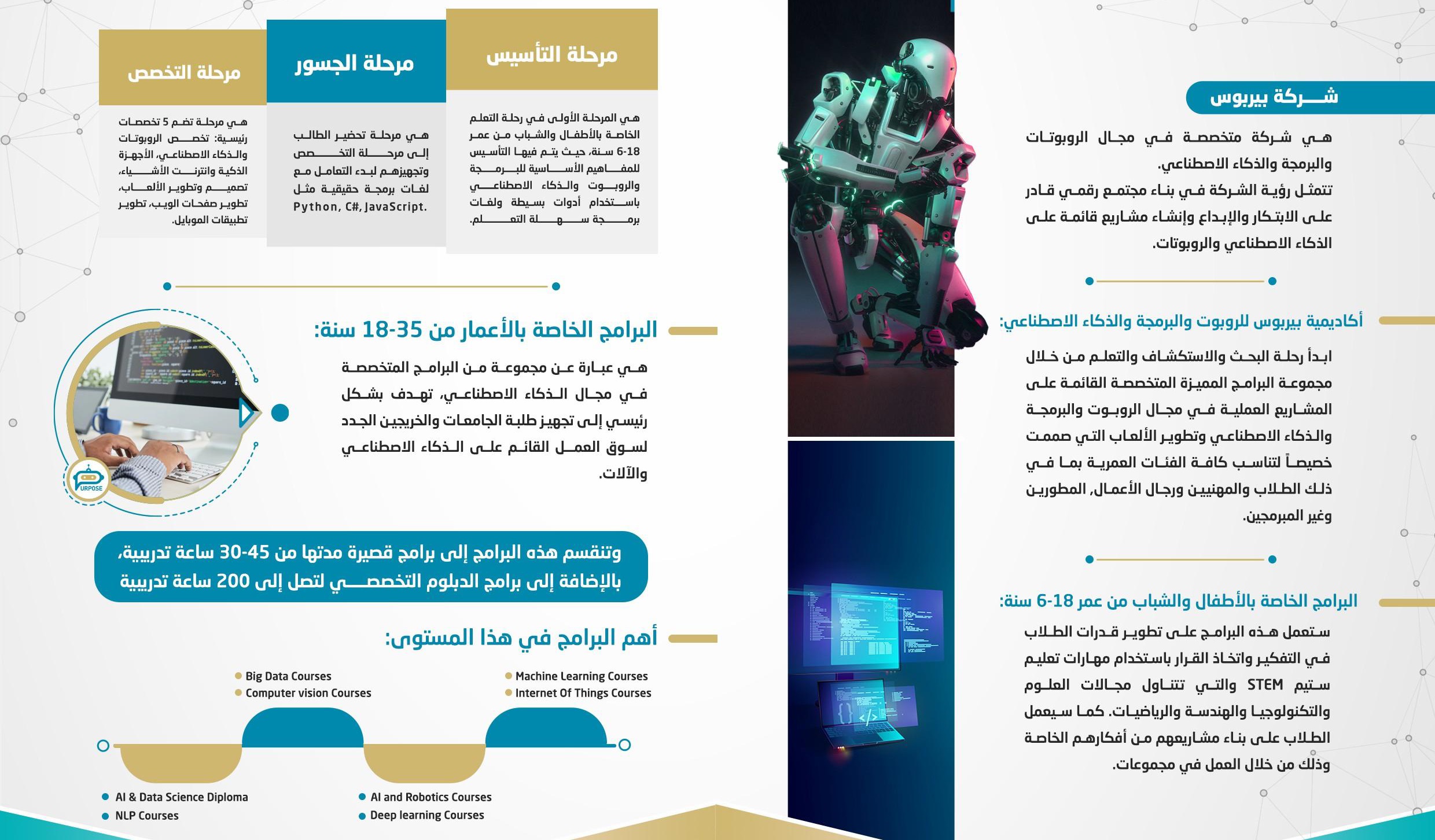 Testimonials
What are they saying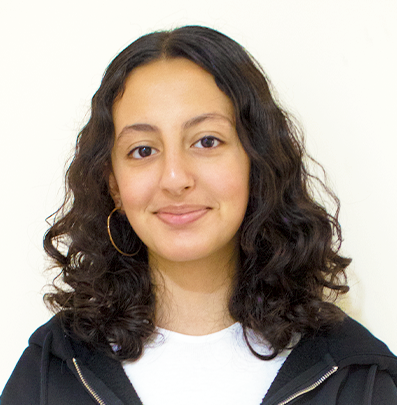 Noor
Student, Senior Level, Ramallah
I've always had an interest in robotics and coding. Through these courses with the help of my trainers and colleagues I've developed many skills in the tech field. I am pleased to be a part of Purpose academy where I learn and create. I encourage people to join Purpose to get connected to the robotics & future world.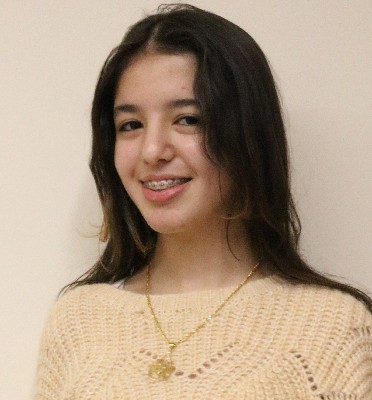 Zeina
Student, Senior Level, Ramallah
My experience in Purpose academy was really entertaining. I had lots of fun learning new stuff and trying different kinds of subjects in the robotics industry. Enrolling in it was a choice with no regrets. It was a little bit difficult at the beginning but day by day it got easier. I think that everyone should try it at least once in life. It's worth all the time and effort you give it.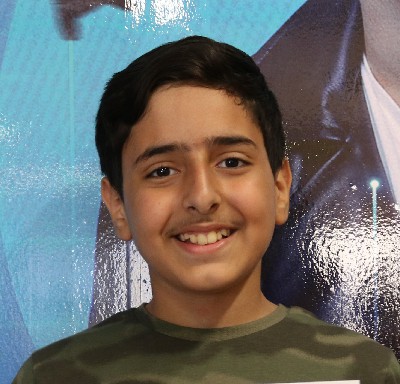 Ahmad
Student, Junior Level, Ramallah
My experience in Purpose has been really good and positive. Purpose is the place where you can do whatever you want with the power of science and technology. This place has never failed to impress me.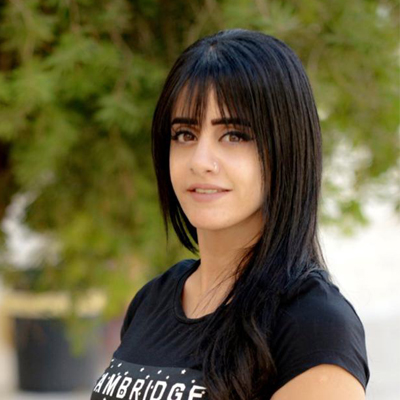 Rinan
Teacher, Dar Al-Kalima School, Bethlehem
This is one of the top companies that i've worked with. Purpose offers a professional well run training courses, the course i took offered complete knowledge about the topic, and the trainers helped the teachers all the way. I would highly recommend it.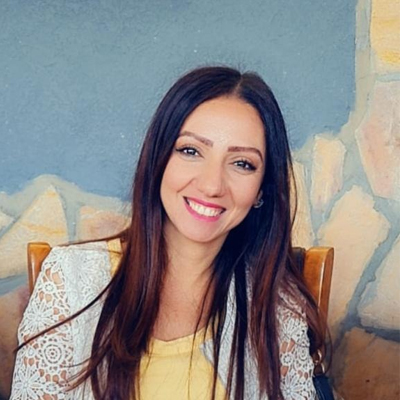 Ruba
ICT Teacher, Lutheran School of Hope, Ramallah
Introducing robotics programs within our students' extracurricular interests was one of our school's development plans. We had a successful experience and fruitful cooperation with Purpose and its distinguished staff, which had a positive impact on our students' skills.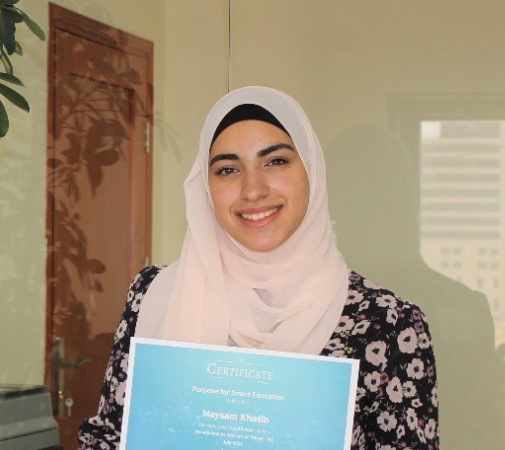 Maysam
Computer Engineering Student, Birzeit University
Purpose courses paved a way for me, it taught me things I may not otherwise have learned in university, it introduced me to experts and colleagues who have passion and love for learning.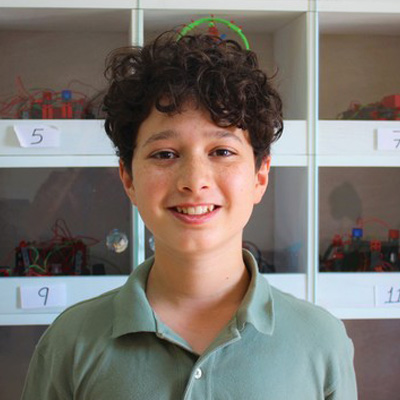 Tareq
Student, Junior Level, Ramallah
I have taken 3 levels of courses with Purpose, and I've learned so many things that seem complicated but aren't. I find it really fun to build and code these robots, so I always advise others to learn this stuff.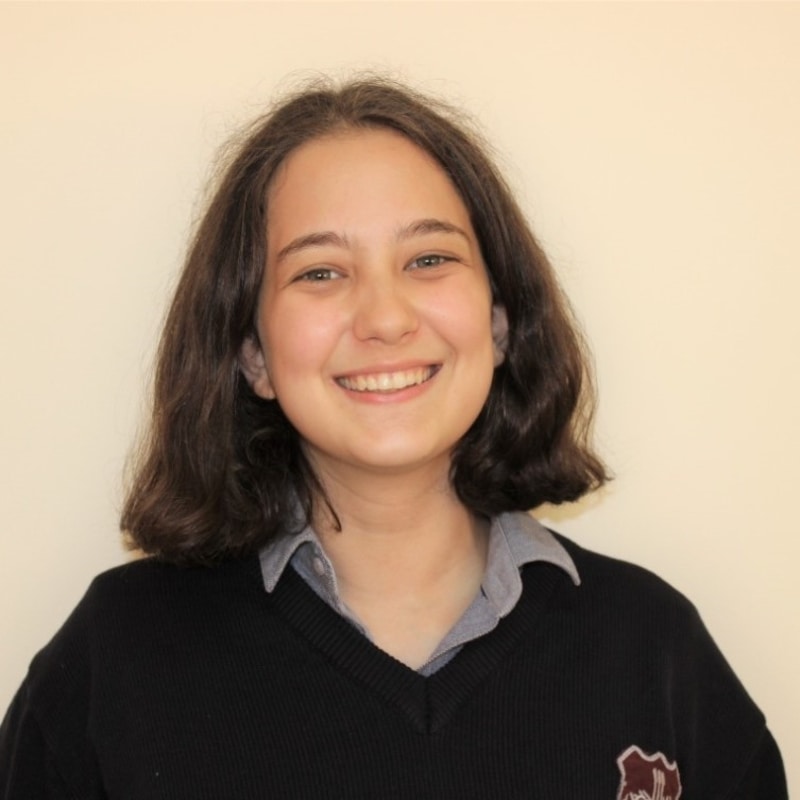 Hala
Student, Senior Level, Ramallah
I have always been interested in coding and robotics. This course developed my passion into an actual skill. Furthermore, it encouraged me to pursue a career in computer engineering, even-though as a female, a career in STEM comes with a lot of hardships, but the continuous support from the Purpose Community gave me hope and determination. overall it was a really inspirational experience, and i truly wish to see more girls interested in the field.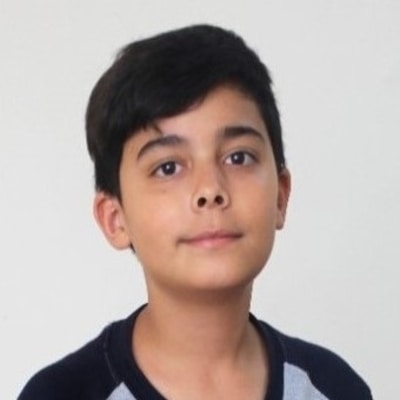 Omar
Student, Junior Level, Ramallah
This course has been very positive for me in my quest for education. I have learnt skills that now amaze people and I have a concept for the future. The teachers, the things I've gained and learned, and my social experiences have all been positive. This course increases intelligence and knowledge on the devices we use on a daily basis so in the future we have a better understanding of this teachnology.
Ibrahim
Student, Senior Level, Ramallah
I've learned a lot through my experiences with Purpose academy, i enjoyed the instructors method of teaching and gained knowledge about the correct usage and components of the devices we used in class, i've come to learn more about the changing technology in our world through fun, interactive hands on experience that we did through projects during our classes. Most importantly i've learned basic coding and programming skills as well as identifying problems and solving them.